Get to Know John Gidding
Feb 11, 2019, 14:37 PM
As a designer and TV host with shows on HGTV, ABC, FOX, Logo and currently
Trading Spaces
on TLC – John Gidding is a busy guy. Despite his packed schedule, he's making time for two appearances on our Main Stage! Catch John Gidding Friday, February 15 and Saturday, February 16 at the St. Paul Home + Patio Show. But first, get to know the interior designer a little better in our interview below.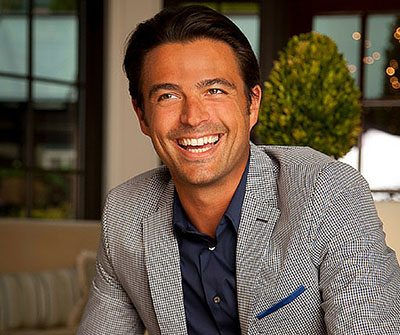 Q: What is the best part of your job?
John
: "Surprising families and communities with makeovers on the
Rachael Ray Show
has to be my favorite part of all - I designed a kitchen for a youth community program building in Detroit, for example, and it's something I'll always remember."
Q: What was the last TV show you binge watched?
John
: "Black Mirror on Netflix."
Q: What is your favorite paint color?
John
: "
Porpoise
by Sherwin Williams."
Q: What was your most memorable home project for yourself or work?
John
: "The chef's kitchen and wine wall I did for the Anaheim Hilton. The stacked-plywood-and-steel art piece holds their wines and food staging for special events."
Q: If you could only use one which would you choose: Facebook, Instagram or Snapchat? Why?
John
: "Instagram is my jam - I love the speed of consumption of imagery from all of my friends, family, and tastemakers around the world."
Q: What is your ultimate comfort food? What do you eat if you're having a bad day?
John
: "There's a Turkish lentil soup which is made by pushing red lentils through a fine sieve - it's served with hot pita and a lemon wedge. Brings me right home."
Q: What's your least favorite chore?
John
: "Mopping."
Q: Name one person in your field that you admire and why?
John
: "Genevieve Gorder - she lives and breathes beauty and design, and makes it all seem effortless."
Q: What's one thing we wouldn't guess about you?
John
: "Painfully unpopular until college."
Q: What is your favorite space to makeover and why?
John
: "Kitchens! I love the combination of space planning, fixture selection, functional requirements, and beauty needs."
Can't get enough of John Gidding? Neither can we! Catch the
Trading Spaces
designer at the St. Paul Home + Patio Show February 15-17, 2019.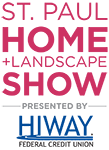 FEBRUARY 15-17, 2019.
SAINT PAUL RIVERCENTRE