Sponsor Spotlight: OlliePop Design + Remodel
OlliePop Design + Remodel is sponsoring the Main Stage at the St. Paul Home + Patio Show, happening February 15-17 at the Saint Paul RiverCentre. With presentations throughout the show, our Main Stage is the place to get all the interior design, landscaping and remodeling tips you need. But there is one thing OlliePop's owner and designer Kassina Folstad wants you to know:
stop following trends!
Read on for more tips and advice from Kassina.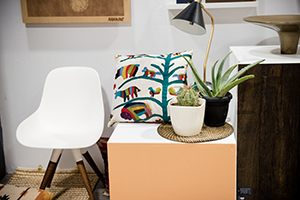 What are some of the design trends you're seeing here in the Midwest?
Trends. Ahh yes, trends. I actually loathe trends and encourage my clients to avoid them. In fact, my talk at the St. Paul Home + Patio Show is all about how to spot trends, avoid them and instead find your true aesthetic. But as soon as I mention this I often get blank stares and frustration. And I get it. Most people have no clue how to spot when something is a trend. But, once taught, they are set and can easily avoid them in the future.
The reason I don't like trends is two-fold. First, is that someone's home is usually their largest investment. So to plunk down all this cash on something that is sure to be dated soon makes absolutely no sense. Second, is that it's just silly to me. It's like trying to be the popular kid in school. Why? What good does that bring you? Why not be yourself, be unique and just own it? It'll feel better, more YOU, and you'll love your space that much more. Not to mention it'll have a longer shelf life so it's a smarter use of money.
What are some quick and easy design projects that can really spruce up a room?
Changing out the soft stuff is always easiest. Think rugs, pillows, bedding, curtains. A room can change its look entirely just by changing those things. I'm also a big fan of mixing new with vintage. Vintage items tell a story and make a space feel like home. I don't care if you have a rustic or super modern vibe. Vintage doesn't have to mean worn and distressed, although that is my personal fave! Bringing in a few key pieces that tell a story will suddenly make your space feel lived in and like home versus a catalog. We have so many great local small shops that have curate amazing vintage stuff. And guess what, it's better for the environment and supports small businesses. Win win!
What tips do you have for those looking to remodel/upgrade their home?
Avoid trends and spend time defining what you truly love. I actually give my client's homework and teach them how to dig deeper than what you see at the surface in magazines or on Pinterest. Those places are full of trends but if you know how to look and dissect a room you can actually find some gorgeous inspiration from them, too.
What is your FAVORITE design trend?
When someone avoids trends! Are you sensing a theme here? When I see a space that is full of a homeowner's personality or historic charm I just love it. Even if I dislike your taste. I don't care. It means you found what you loved and went for it. Kudos!
I do a lot of work in the old houses in St Paul and Minneapolis, and it makes me cringe to see people doing white kitchens and barn wood in a 1920s Craftsman that is full of beautiful old woodwork. Living in an older home doesn't mean you have to live in a time warp. There are so many ways to bring in your personality and still pay homage to history. In fact I just completed a kitchen where the homeowner's have a super mod aesthetic, yet live in an original Craftsman "light" home. We did a little bit of modern for them in the areas that are easily swapped out (such as wallpaper) but kept the more expensive stuff pretty true to the home's architecture (cabinetry, countertops, windows, flooring). This way the kitchen fits into the home but the homeowner's still love it as it has their flair. Doing something super trendy is short-sided as it'll look dated in just a few short years. It's no different than outfits. Think of how we cringe at the stuff our kids wear! Doing something trendy will potentially ruined an older home. Similarly, if you have a newer home and do all of the trendy stuff, again, it'll look dated and you'll have spent all this time and money just to be bored of it. And you'll look just like your neighbors. Boring! Trends last (for the most part) no more than 5 years. Think of how much time and money you spent just to wish you did something else 5 years from now? Silly isn't it?
Get more home improvement advice and inspiration when at the St. Paul Home + Patio Show at the Saint Paul RiveCentre February 15-17, 2019.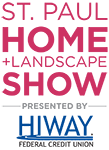 FEBRUARY 15-17, 2019.
SAINT PAUL RIVERCENTRE
Feb 12, 2019, 16:54 PM