Sponsor Spotlight: Superior Landscape & Irrigation
Getting the most out of our outdoor spaces is crucial in Minnesota. If the winter chills have you dreaming of a beautiful backyard or patio, the St. Paul Home + Patio Show has you covered. Can't wait until February 15-17? Superior Landscape & Irrigation's designer Bryce Lindquist has the tips to get you started.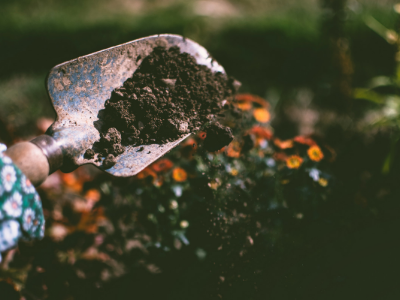 What are some of the trends you are seeing in outdoor spaces and living?
More and more we are finding that homeowners are choosing to add items on to the standard patio. Some examples that have jumped in popularity are seating walls with columns, outdoor bars, bubbling rock water features, pergolas or other overhead structures, and fire features. These give the space a more professional look with a completed feeling. Additionally we are seeing more and more front patios introduced to properties. Not every property is built to have a full front patio, but often even creating enough space for a bistro style table with a few chairs is a pleasant way to kick off a weekend morning with some coffee.
How can Minnesotans make their outdoor spaces be of use year round?
Minnesotans should be able to utilize outdoor spaces right away in the spring and deep into the fall. The best way to utilize this is by creating a space designed for a fire feature like a firepit, or outdoor fireplace. Additionally adding patio heating elements can greatly expand the use of a patio on cooler nights. Another way to enhance your property year round is install low voltage outdoor lighting on both your house and landscapes. Not only does the light create different feelings depending on the seasons with trees dropping leaves and snow covered items, but they also have the ability to enhance the holiday seasons. The bulbs can be changed to give a red and green glow for Christmas, or white and blue for a winter theme, or even orange for Halloween flair.
What are some affordable landscape projects for those working on a small budget?
The best thing to do is create a vision for your final goal for your property. As long as we can create an end goal, we can often break down the project into phases so it can be affordable each year. We work with customers to make their outdoor living dreams attainable. Letting your designer know your desired budget is the best way for them to properly phase out the current scope into the full long term vision.
What is the best time of year to start a landscaping project?
Always be thinking 3-6 months in advance when planning a landscape project. Our installation season is so short in our area, typically only April-November. If you're hoping to start a project in April, start reaching out sometime in October-December of the previous year. If you want to start a job in late summer you need to be talking with your designer in March or April and for a fall installation you need to get started with the process by May or June. This planning allows time for you and your landscaping team to create the perfect plan and prepare for its realization.
Get more outdoor living advice and inspiration when you visit the St. Paul Home + Patio Show, happening February 15-17 at the Saint Paul RiverCentre.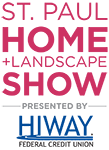 FEBRUARY 15-17, 2019.
SAINT PAUL RIVERCENTRE
Feb 13, 2019, 15:35 PM